If you are a landlord, you must place deposits received from tenants within 30 days into a government-authorised tenancy deposit scheme. Failure to do so will cost you; therefore, ensure to adhere to the set rules. Note that there are three tenancy deposit schemes, and you can choose any you deem fit.
However, it doesn't end there. After placing the deposit in a tenancy deposit scheme, provide the tenants with the necessary information and a certificate. You will be making a grave mistake by keeping your tenants in the dark. If anything, they deserve to know every detail. The following is a guide to tenancy deposit claims.
Tenancy Deposit Payment
Moving into a property means paying a tenancy deposit which tends to happen before. It is sometimes referred to as a security deposit or bond. Landlords use it to cater to your rent arrears and any other financial losses you may cost them. However, the fact remains it is your money and should be returned in full when the tenancy comes to an end. This is only possible if, for example, you have not caused the landlord any property damage.
The latter is a valid reason to make deductions to the tenancy deposit. Note that there is a difference between holding and tenancy deposits. A holding deposit is the amount of money you pay to secure a property so that nobody else does.
Tenancy Deposit Protection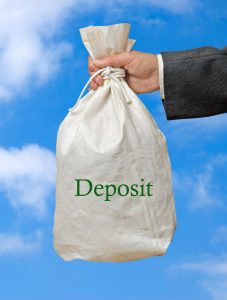 Your landlord has to see to it that the tenancy deposit is protected. This must happen whether you have an Assured Shorthold tenancy agreement, otherwise referred to as AST or not. However, do not worry if you are not aware of the type of tenancy. Your contract may not clearly state it, and that is okay since you can seek help from a tenancy status checker.
In instances whereby the landlord or letting agent is replaced by someone else, your tenancy deposit should still be protected. Note that your deposit should be protected throughout your tenancy. Since they must give you all the details about the protection scheme they use, ensure that they also give you their contact details. All these details are known as prescribed information, and they include:
The ways to use the scheme's dispute resolution service when you can't see eye to eye.
The amount deposited and the tenancy's address.
Your deposit returns and instances that deductions can be made.
What will occur when you fail to get a response from your landlord after your tenancy is over.
Either the landlord or letting agent should confirm the correctness of the information by signing the certificate. If you choose to stay on the property after your fixed term is over, either of them must give you updated written information, including details of things that have changed within 30 days.
How Do You Know That Your Tenancy Deposit Has Been Protected?
The two types of deposit protection include insurance and custodial based. This means that your landlord has the option of passing over the whole deposit or insuring it. The insurance-based schemes have the landlord retaining the deposit. However, if there is a dispute at the tenancy end, they will have to pay any disputed deposit money into the scheme. Remember that your landlord selects the deposit protection providers of their choice. Check the scheme websites if you wish to know whether the tenancy deposit was protected.
The latter include Deposit Protection Service, Mydeposits and Tenancy Deposit Scheme. However, the requirements for the search to be successful include a postcode, start date of the tenancy, surname and the amount you deposited. If you have a joint tenancy, search more than once if you don't see your deposit but with another tenant's surname after yours fails.
Once you realise the deposit was never protected, ensure that you get a written confirmation. This will be crucial when you decide to take action against your landlord.
What Happens When Your Landlord Breaks Rules On Tenancy Deposit?
Of course, there are penalties for such landlords; therefore, justice shall be served. It would be best to consider a compensation claim against them. When successful, tenants are usually awarded up to thrice of the amount initially deposited.
However, it is a process, and you should follow each step to make a tenancy deposit compensation claim. Also, advice from a solicitor will undoubtedly be helpful; therefore, look for one. Note that you have a time limit for filing a claim of six years. What does this mean? Failure to file a claim within this period may be impossible.
It would, however, be best to do so after your tenancy is over and you moved on. Remember that your landlord can give you a section 8 notice regardless of not protecting your deposit. On the other hand, they cannot give you a valid section 21 notice, and your deposit was protected late or, worse yet, never protected.
How to Get Back Your Tenancy Deposit
Being responsible throughout your tenancy will have you getting your tenancy deposit in full at the end of your tenancy. Therefore, ensure that the house is as you entered when your fixed term is over. It is a brilliant idea to get the evidence of the house when leaving to avoid being blamed for property damage you did not cause to mention but a few.
Consider even taking photos or videos. Also, getting a check-out inventory or report is an excellent idea; however, ascertain that your landlord signs it. You can even compare it to the check-in report since it is given when moving in.
The above shows the guide to tenancy deposit claims, and it contains some of the details either a tenant or landlord should know. Please ensure that you check the websites mentioned above to confirm that your tenancy deposit is protected. In any case, it's not. Take the necessary action against your landlord.
Ensure that you are familiar with matters tenancy deposit when you move into any new property. Also, ensure that you capture the last state of your home before moving out in case you get yourself played by the landlord.